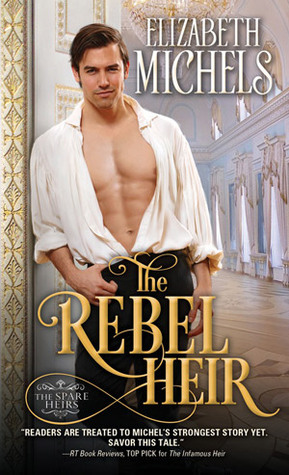 Lady Evangeline Green is tired of being the perfect lady, and only pretends to be one to appease her mother, who, of course, wants to make the perfect match for her daughter. She meets her match when she meets Lord Crosby at a masquerade ball. Lord Crosby is the perfect gentleman, a lord, so definitely a good catch for Lady Evangeline. Only Lord Crosby is not who he seems. Instead, he is the rakish con artist, Ashley
Claughbane. Ash, a "spare heir" had his fortune stolen away from Lady Evangeline's father, so the feelings that spark between the two of them seem to be at odds for Ash's plans for revenge.
Of the romances I've been reading lately, this one wasn't my favorite. I found the characters a bit annoying, which did not help me in wanting to root for their burgeoning romance.