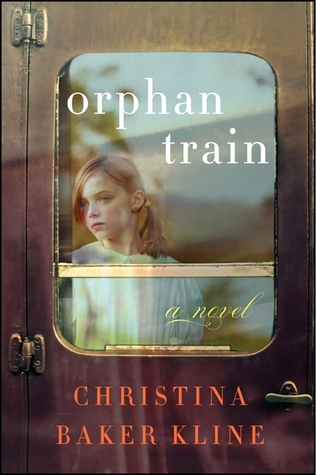 In 1927, Niamh Power and her family leaves Ireland to make it in New York City, but when a fire claims the lives of Niamh's family, she is left an orphan. Two years later, at the age of 9, she is placed on an orphan train and shipped to Minnesota in hopes of finding a family to take her in and make her one of their own. What happens instead is far more sad and typical of what really happened for hundreds of orphans who were shipped to the middle of the country between the 1850s and 1920s.
The story goes back and forth between Niamh's life and 17 year old Molly, a foster child, who has also had a rough time of it, being shuffled around from family to family. Molly and 91 year old, Vivian Daly, form a bond over similarities in their life while Vivian reminisces about a time when her name was quite different than it is today.
I really enjoyed "Orphan Train" and was really surprised when I finished it. I felt like I wanted the story to keep going, to learn more about Vivian's life, but I understand that the story was supposed to focus more on Vivian's childhood and less on her middle-aged and elderly years. I was annoyed with Molly for most of the book, but enjoyed how it all came together in the end. Definitely recommend for history buffs, and those who like to research historical events after reading a good book.