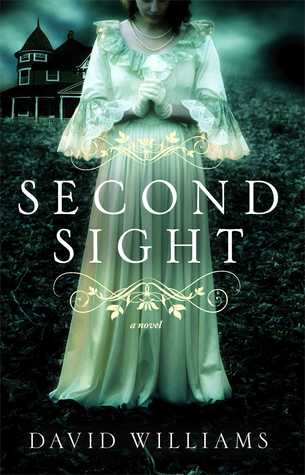 After having been reminded of a movie I saw long ago, I was interested in reading
Second Sight
. The movie was actually of the Made-for-TV variety on CBS in 1979, coincidentally the year I was born. For whatever reason, I remember my mom taped it off of TV back in the days of VCRs and video tapes. It was titled "The Two World of Jennie Logan" starring Lindsay Wagner; and, ever the time traveling fan that I am, I was enchanted with the story of a woman going back to the waning days of the Victorian era by simply putting on a dress.
Of course, I didn't realize that the movie was based on a novel until recently. The story is pretty much the same as the movie I remembered. It is definitely a romance, much like
Somewhere in Time
. Jennie Logan agrees to stay with her husband after finding out he cheated on her, if he agrees to move to upstate New York to a renovated Victorian farm house. There, she finds a picture of a woman who looks much like herself wearing a beautiful white gown. She has the dress made for her by a local seamstress, but when she puts the dress on, she experiences a headache and nausea and wakes up in 1899. There, she falls in love with the artist who lived in the house some 80 years before her own time. However, in the present, Jennie discovers that her new love will be killed by an unknown assailant. Can Jennie save her new love? How can she make anyone in the present believe that she is actually traveling to the past? Will she be committed by her husband for insanity?